Author: Sarah J. Maas
Genre: Young Adult, High Fantasy, Magic
Release Date: April 7th, 2012
Publisher: Bloomsbury USA Children's
Format: Hardcover
Source: Purchased
After serving out a year of hard labor in the salt mines of Endovier for her crimes, 18-year-old assassin Celaena Sardothien is dragged before the Crown Prince. Prince Dorian offers her her freedom on one condition: she must act as his champion in a competition to find a new royal assassin.

Her opponents are men-thieves and assassins and warriors from across the empire, each sponsored by a member of the king's council. If she beats her opponents in a series of eliminations, she'll serve the kingdom for four years and then be granted her freedom. Celaena finds her training sessions with the captain of the guard, Westfall, challenging and exhilirating. But she's bored stiff by court life. Things get a little more interesting when the prince starts to show interest in her… but it's the gruff Captain Westfall who seems to understand her best.

Then one of the other contestants turns up dead… quickly followed by another. Can Celaena figure out who the killer is before she becomes a victim? As the young assassin investigates, her search leads her to discover a greater destiny than she could possibly have imagined.
Only few hours have passed since I finished reading Throne of Glass, AND HOLY GUACAMOLE!!! I just want to sort all the thoughts and feelings I have right now for this book, so I have to let all these out through writing a review.
One thing I kept asking myself since earlier is — why did it took me so long to finally read this immensely beautiful piece of literature?


Well, some of you might have already know the fact that I am not a big fan of extremely hyped and mainstream books. So imagine the pull of the series away from me. The more people talk about it, the more I get less interested, for some weird, really weird, reasons. I know it's not only me, yeah? *say aye if you're with me!* But now, I'm in the process of regretting that I have ignored this book for so long.
MY MAD HIGH FANTASY-LOVER HEART IS SCREAMING FOR MORE! More of the beautifully crafted world! More of the extremely engaging characters! More of the magical and mysterious plotting! More of the absorbing writing and story! More pages to turn!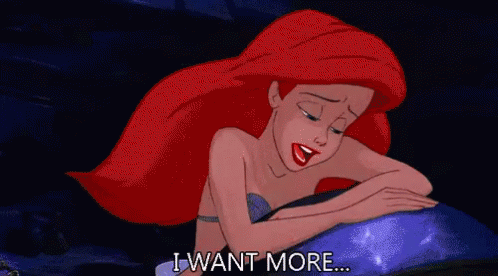 The whole story was beyond my expectations, really. I've read some reviews stating that this book was so similar to other books like Poison Study, The Hunger Games, The Selection, just to name a few. Well, yeah, I saw the similarities, but still not quite. The beginning was extremely similar to Poison Study, yes, especially since I have only read Poison Study last month too. But that's all there is to it! I can also see why this was compared to The Hunger Games and The Selection, but Throne of Glass has its own uniqueness that totally captivated my attention. It was a mix of everything, ain't it?
The world-building was truly impeccable. Oh, how I love maps and utterly wonderful medieval-style settings! I know it's sort of a mix of the actual medieval visual and a bit of the modern tongue, from the way the characters speak (somewhat like A Song of Ice and Fire). I applaud Maas for a job well done on depicting and detailing the world of Erilea. I know I'll get to explore and see more of the world on the next books.
The characters were absolute perfection! I don't usually love every female protagonist on every YA novels I read, but here? Celaena totally captured my heart with her very adoring behavior. She's savage as an assassin, adorable as a girl, and just a pure at heart and very smart as a whole.
On the other hand, Captain Chaol Westfall and Crown Prince Dorian Havilliard — these two, I was honestly torn between them throughout the story. I just can't choose who to favor more. Anyway, why would I even choose when I can just love them both, right? LOL. But in the end, there's always a strong pull to me towards the cold-heart significant other. Masochist much? I find Dorian too charming, whereas Chaol has this extremely mysterious and cold aura around him that will make you want to know more about him and think of him. Well, kind of… my thing.
I also liked how the side characters weren't overshadowed by the obviously 3 main characters, and at the same time how they played their certain roles so well in the picture. I want to give a special mention to Kaltain who exceedingly annoyed me with her POVs which only involved her throbbing temples and headaches and hunger for crown. But of course, I know she's a rather important character if she has her own POV.


Multiple POVs! Applause for Sarah J. Maas for her amazing writing style! I know sometimes it's hard to read multiple POVs, but Maas made it easier. What I love about multiple POVs was seeing what's beyond the main character's, well, point of view. You get to know and understand more about everything, isn't it amazing?!
Well-balanced romantic atmosphere. I liked the slow-paced love story. I also liked how the love triangle turned out. I mean, no, I'm not a big fan of love triangles. But this one had me so TOOOORN! … and excited at the same time. I love both ships, am I asking for too much? Anyway, the whole story was more focused on the conflicts at hand rather that overly executing romance just to entertain every love-seeking hormones out there, and it turned out just perfectly right.
I'll just say something about the king as well. JUST WHY does every king on every YA novels are so evil?! (not entirely all, but mostly. lol) I mean, can't we have a good king for once? Well, never mind.
I know many have already read this book and I'm one of the very few poor souls on the waaay behind. Sarah J. Maas, you've just earned another fan! So, what more can I say really?
The action scenes? The fighting scenes? They had me grasp for air!

The ending? It had me wanting to read Crown of Midnight this instance! Like, right now.


PS: Sarah J. Maas is coming to the Philippines for a book signing tour on March 13, 2016, hosted by National Bookstore.