A Bond of Venom and Magic
Series:
The Goddess and the Guardians #1
Genre: Young Adult, Fantasy
Publisher: Independent
Release Date: October 14th, 2016
Format: Paperback
Source: Author
The Wraith Lord is hunting; his prize, the key to unleashing darkness and Chaos upon the eight Kingdoms.
For Diamond Gillon the war raging in the south seems a remote danger until her home is brutally attacked. Having lost everything she holds dear, Diamond is catapulted into a terrifying new world in which legendary beasts arise, magic is condemned and half blood fae, like her, have no rights. Despite her growing feelings for her saviour, Commander Hugo Casimir, he remains a paradox – not only is he a heartless killer, he is owned by the cruel immortal fae queen; a queen who will murder her own people for magic.
As Diamond's circumstances become ever more perilous she is drawn deeper into Hugo's world and discovers the lengths to which he will go to save what he holds dear. Will Hugo become her friend, her protector, or – an enemy not worthy of her trust?
A Bond of Venom and Magic is a tale of two people bound by magic and secrets, but trapped in the complexities of love and betrayal. It is the beginning of an epic journey, one that will test Diamond's resolve and determination to battle an evil that threatens not only her world but that of Eternity, the land of The Goddess and The Guardians.
PURCHASE ON:
AMAZON • BARNES & NOBLE • BOOK DEPOSITORY
GOOGLE BOOKS • KOBO • APPLE BOOKS
NATIONAL BOOKSTORE • FULLYBOOKED
REVIEW
---
---
Reviewer note: I know that this review has been long overdue. Adulting sucks. *cries*
Calling all YA high fantasy lovers!
If you're looking for a NEW book to satisfy your YA high fantasy craving – you definitely shouldn't miss A Bond of Venom and Magic!
A fantastic debut by author, Karen Tomlinson, A Bond of Venom and Magic is the perfect mix of action, romance, and magical creatures. Did I say Fae? Dragons? Flesh-eating monsters?
A Bond of Venom and Magic is the first book in The Goddess and the Guardians series. It mainly involves Diamond, a half-blooded Fae, and Hugo, the heartless, emotionless, and cold, Queen's Guard.
Diamond got dragged into hunt by the Wraith Lord for apparently something that is meant to be the key to create some kind destruction to the eight Kingdoms. She lost people who are very dear to her in the process, but she was saved by Commander Hugo. And that, my friend, is where her world start to go upside-down.
When I saw the cover of the book, I was immediately drawn into it. I'm not always basing my book choices on covers, but admit guys, it's hard to ignore the fact that covers are big plus when adding titles on our TBRs. Right? Right?! So, seeing the book cover, it made me kind of excited to read it and see if the content is as engaging as the cover.
Strong and intense start!
When I started reading A Bond of Venom and Magic, it didn't start out slow and calm, in fact, it started out strong and intense. There's a lot of running and killing. And before I knew it, I was already drawn to it.
It kind of worried me that since it started out strong, it might be harder to maintain the level of intensity until the end, or worse it might even fall. And that's what I like about Karen's writing! Karen managed to keep the story engaging until the end. There may be few (like, really few!) dull moments, but definitely not as big as you'd be convinced to leave the world entirely. Boy, it was so action-packed that it even got me wanting to breath dragon fire to join the combats!
A Bond of Venom and Magic is written in third-person with shifting POV of the characters, just like most of high fantasy novels. And for high fantasy novels, the most look forward by many readers (like me!), is the world-building.
I don't even know how to start with this! There are eight Kingdoms, and we haven't even seen most of it on the first book, so there are so much more to look forward to. Also, if you've been with me since the beginning of my blogging life, you'd know how MUCH I LOVE MY POINTY EARS! *whispers: my name is The Nocturnal Fey*
Yes! I adore faeries so much so I was so pumped up when I found out that this book involved faeries. And with wings! But to tell you the truth, surprisingly, that's not what made me love Karen's world the most – it's the Dragons!
There are dragons! Who doesn't love dragons?!
You know Smaug in The Hobbit? That kind of dragon-feeling!
If I'd choose a favorite character, I'd say it's Prince Jack. I was immediately drawn into him, even though his character is obviously just a supporting in the first book. Not that I don't like Hugo and Diamond, but Jack has an engaging aura, and a potential surprise for the next books, perhaps?
To be honest, I've seen so many male protagonists like Hugo Casimir. The brooding and cold ones? But that doesn't change the fact that we all love brooding heroes, don't we? Oh, did I mention how his possessiveness makes him sexier?!
Hugo has a very strong personality, and he's that one character who holds the most mysteries in life. Diamond is also mysterious in a way she doesn't know she is, but because of her past – or more like her parents' past. She's likable, but she can be stubborn sometimes. Haha
There's a budding romance between the main protagonists, which I can say was already strong ever since their first meeting. And yes – it's forbidden. A-ha!
We're also introduced to the Queen who holds control of Hugo – hence the forbidden love. She's immortal, and powerful, and Diamond fell into her hands. That's one thing I found similar to most of YA high fantasy novels. A Bond of Venom and Magic is very unique on so many ways, that's why I really like it. However, there will always be a case in YA high fantasy where the heroine will be held by the neck by someone with power. And if she tries to escape, she or her loved ones will die. Something like that, but not all the time.
The Final Verdict
Overall, A Bond of Venom and Magic is truly engaging and intense YA high fantasy read. It's absolutely great debut by another amazing indie author to look forward to.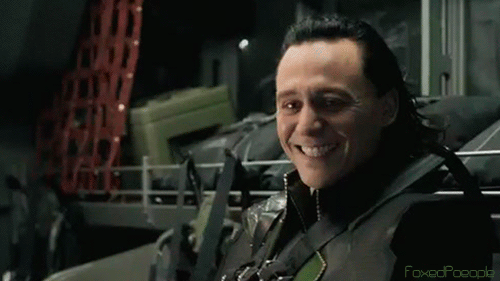 I really love how you can always find gems on indie works. Congratulations Karen Tomlinson! You know, I'm anxiously waiting for the next books…
---
Disclaimer: I received the ARC from author, Karen Tomlinson, in exchange for an honest review. This does not affect my opinion of the book.