Title: The Darkest Lie
Author: Pintip Dunn
Genre: Young Adult, Contemporary, Thriller, Mystery
Release Date: June 28th 2016
Purchase at: Amazon | Barnes & Noble | Book Depository | National Bookstore (PH) | Fullybooked (PH)
"The mother I knew would never do those things. But maybe I never knew her after all."

Clothes, jokes, coded messages…Cecilia Brooks and her mom shared everything. At least, CeCe thought they did. Six months ago, her mom killed herself after accusations of having sex with a student, and CeCe's been the subject of whispers and taunts ever since. Now, at the start of her high school senior year, between dealing with her grieving, distracted father, and the social nightmare that has become her life, CeCe just wants to fly under the radar. Instead, she's volunteering at the school's crisis hotline—the same place her mother worked.

As she counsels troubled strangers, CeCe's lingering suspicions about her mom's death surface. With the help of Sam, a new student and newspaper intern, she starts to piece together fragmented clues that point to a twisted secret at the heart of her community. Soon, finding the truth isn't just a matter of restoring her mother's reputation, it's about saving lives—including CeCe's own…
* Review *
This is my first Pintip Dunn novel and honestly, I didn't know what to expect. I joined Dunn's Forget Tomorrow blog tour last time, but I was only able to do a promotion because I didn't have enough time to read the book until the tour and regretfully, I have yet to read it until now (so sorry 🙁 )
My friends love Pintip Dunn, so her books really piqued my interest. Another thing was because this is a thriller/mystery contemporary novel. I'm not a big reader of the said genre and I want to expand my reading selection further, so I thought, this is the perfect time to do it.
And bam! Joining this tour was a good decision! The Darkest Lie was really good and worth the time I spent reading it!
The story revolves around Cece as she found herself on a mission to solve the mysterious death of her mother.
The Darkest Lie may not be the best thriller/mystery YA novel out there, but it surely was quite enjoyable. Sure, it might have been a little too predictable for me, but Pintip Dunn has a really good writing style.
If any, I think the major drawback for me was the level of predictability. I predicted the perpetrator a little too early, but Dunn didn't really lack in delivering situations that will make you think at some point. Half of the book has great suspense that will make you think deeply. My suspects changed too often as I made progress, but on the other half of the book, I found myself sticking firm with my prediction. And to be honest, it's quite underwhelming when you guess correctly on a mystery/thriller novel. lol
BUT, having said that, I still wasn't able to pinpoint the reasons behind all the happenings, and HOW the mystery actually happened, When Dunn was slowly dropping answers, that was the part where I enjoyed the book the most. Had I got my guess of final suspect wrong, I would have rated this perfect 5 stars. It might get a little too tangled up, yes, but smoothing the knots would have been actually the most exciting part, isn't it? The more complicated a mystery novel is, the more fun. lol
This also involved issues like sexual assault and depression which, I believe, are some of the common sensitive issues faced by the current generation.
Anyway, overall, I really liked this and one thing is for sure… Forget Tomorrow just moved a lot higher on my priority reads after reading The Darkest Lie.
Congratulations on the release, Pintip Dunn!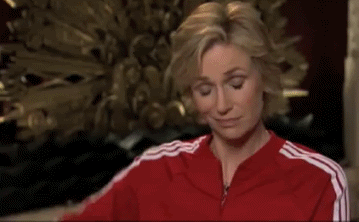 * About the author *

When her first-grade teacher asked her what she wanted to be when she grew up, Pintip replied, "An author." Although she has pursued other interests over the years, this dream has never wavered.

Pintip graduated from Harvard University, magna cum laude, with an A.B. in English Literature and Language. She received her J.D. at Yale Law School, where she was an editor of the YALE LAW JOURNAL.

Pintip is represented by literary agent Beth Miller of Writers House. She is a 2012 RWA Golden Heart® finalist and a 2014 double-finalist.

She lives with her husband and children in Maryland.