"Waiting On" Wednesday is a weekly event that spotlights upcoming releases that we're eagerly anticipating
Title: Crystal Crowned (Air Awakens #5)
Author: Elise Kova
Genre: Young Adult, High Fantasy
Expected publication: July 12th, 2016
Publisher: Silver Wing Press
Format: Hardcover / Paperback / Digital
Long live Solaris.

One bloodthirsty ruler has been overthrown by another, casting the shadow of death over the Solaris Empire. Vhalla Yarl stands upon the stage of fate, prepared to do battle one final time. Fragile alliances will be tested and new bonds will be formed as the world is reshaped. She fights as the champion of peace, but when the night is darkest will she be able to pay the price of a new dawn?

About the Author

Elise Kova has always had a profound love of fantastical worlds. Somehow, she managed to focus on the "real world" long enough to graduate with a Master's in Business Administration before crawling back under her favorite writing blanket to conceptualize her next magic system. She currently lives in St. Petersburg, Florida, and when she's not writing can be found playing video games, watching anime, or talking with readers on social media. She is the author of the Air Awakens Series as well as the upcoming Loom Saga (Keymaster, 2016).
I haven't done WoW in such a long time!!! I'm doing this again because, duh!!! NEXT MONTH IS THE RELEASE OF THE FINAL BOOK OF ONE OF MY MOST FAVORITE SERIES!!
I'm so excited!!!!
But I also feel sad… Because it's about to end… My journey with Vhalla and Aldrik…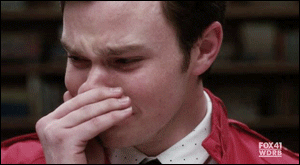 And oh, I am actually currently reading an ARC. I. AM. FREAKING. OUT!
*PS: I'm also so excited for the Crystal Tour!