Author: Maria V. Snyder
Genre: Young Adult, High Fantasy, Magic
Release Date: First published in October 1st, 2005
Format: eBook
Source: Purchased
Choose: A quick death…Or slow poison…

About to be executed for murder, Yelena is offered an extraordinary reprieve. She'll eat the best meals, have rooms in the palace—and risk assassination by anyone trying to kill the Commander of Ixia.

And so Yelena chooses to become a food taster. But the chief of security, leaving nothing to chance, deliberately feeds her Butterfly's Dust—and only by appearing for her daily antidote will she delay an agonizing death from the poison.

As Yelena tries to escape her new dilemma, disasters keep mounting. Rebels plot to seize Ixia and Yelena develops magical powers she can't control. Her life is threatened again and choices must be made. But this time the outcomes aren't so clear…
If you guys are unaware, I, together with 7 other ladies from different sides of the world, formed a book club on Instagram. We call the book club "
The Bookish Owls
". We officially started our activities this year, and our first feature was a monthly readathon. We randomly generated genres and nominated 7 titles under the chosen genre. The chosen genre for January was high fantasy and
Poison Study by Maria V. Snyder
was the randomly generated title.
Honestly, I would have rated Poison Study a 5-Poisonous-Stars if I read this before Air Awakens and Fire Falling by Elise Kova. I don't intend to compare. I LOVE BOTH Poison Study and Air Awakens, but since both are high fantasy, about magic, and other common stuff, can't be helped but notice the same atmosphere so it's hard not to weigh which gave more impact.
But then again, I loved many things about Poison Study — the story, the plot, the heroine, VALEK, the side characters, MAGIC, poisons… foods!!!

I had a hard time grasping the story at first, but as I go on, I was just getting into it slowly. Then, I just found myself so consumed and trapped inside the world of Ixia. The world-building was marvelous. When reading a high fantasy, I look forward the most on the fictional world that will totally bring me out of reality and Snyder didn't fail me. One of my favorites was how the Fire Festival was described.

The characters were well-crafted. Not all, but most. Yelena, the main heroine, may not be the best heroine that you'll favor, but she's also not difficult to like. Yelena is determined, educated and a strong heroine. She's stubborn sometimes, but what I liked about her was the way she thinks before making decisions. She analyzes the situation first and later decides on what to do.
Valek — he's not a prince, nor a high-ranking general, which were usually the main heroes of a high fantasy, but Valek was like the Butterfly's Dust antidote — you won't live a day without him.
And my favorite side characters, Ari & Janco, I love this duo so much! When there's no Valek, they will fill the gap. But seriously though, they were two of the best things about this book. Them, and Valek. haha
I totally love the idea of poisons. Well, the title will make a lot of sense even if you're on just about 5% of the book. Determining poisons by smell, and taste, that means there were lots of foods and drinks involved. Got hungry plenty times while reading this. lol
The romance was not intense, but was properly balanced and executed. It was a total "save the best for last". The story focused more on the conflicts at hand and I think that that was necessary, so I really liked that. There were fragments and little bits of romantic atmosphere here and there, which were just perfect enough to tease every fangirl's anticipating ovaries. So when it came to that part, all hell broke loose! I loved Valek even more.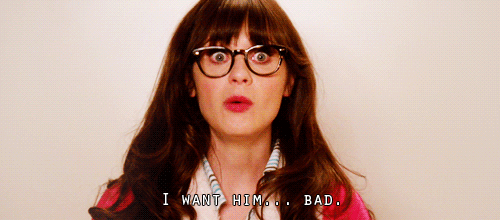 The major drawback for me as to why I didn't give this a 5-star rating was the writing style. Don't get me wrong. The writing style was good on its own and I know the next books in the series already had tremendous developments. But the writing here was, for some reasons, lacking. Maybe emotion? It's too straightforward, sometimes confusing, and I don't know, really… uuuh. Hard to explain. I know it's conflicting considering how I love the world-building, but there's something about the writing which I'm not too immersed.
But overall, Poison Study was a great read and I'd totally read the next book. I need more Valek!