Title: In This Life
Author: Christine Brae
Genre: New Adult, Romance, Contemporary
Expected publication: January 22nd, 2016
Publisher: Smashwords Edition
Format: eARC
Source: Author
It started out so simply. Anna runs away to Thailand, drags her best friend Dante with her and spends a few weeks away, taking on other people's problems while getting away from her own. She meets the enigmatic Jude Grayson, and for as long as it's clear to both of them that it ends when they leave, she thinks she's got the perfect fling planned out.

Or does she?

Anna returns home to find that her life is no longer the way it once was, and that she can't stop thinking about him. She learns through tragedy that nothing she's ever believed in has turned out to be true. The worst part? The people she loved were keeping a secret from her. And that no matter what she does, no matter how hard she fights against it, every path she takes keeps leading her back to Jude.

This is a story about love, found in a faraway place by two very unlikely people. It is also a story about friendship and loyalty and fighting for what you have despite the illogical mystery of fate. And with the struggle between morality and guilt, faith and acceptance, there comes a learning that even the best-laid plans are powerless against the alignment of the universe.

From the beaches of Thailand to the streets of New York, three friends, Anna, Dante, and Jude will learn the hard way that once providence steps in, there is nothing in the world that can change what is truly meant to be.
My heart is still knotted tightly minutes after marking this book as "read".
My friend, Rafael from The Royal Polar Bear Reads invited me to join the In This Life Blog Tour. He's been going on and about the author and keeps telling me that I should read her works. I didn't expect that much because I was always too afraid to expect more when it comes to "loved" and "highly recommended" authors and books, because I often get disappointed. But that was not the case here. I was just thankful that I FINALLY gave Brae's work a shot.
In This Life was a beautifully crafted, raw, and emotionally stunning story by Christine Brae. It's all about fate and faith, sacrifices, letting go, overcoming tragedies in life, and finding one's self. This is my first Brae book, and I was captivated by her poetic writing style. I personally had a love-hate and bitter-sweet moments with this book and the characters. I get so emotionally affected that I sometimes forget that I was just reading a story and not inside of it.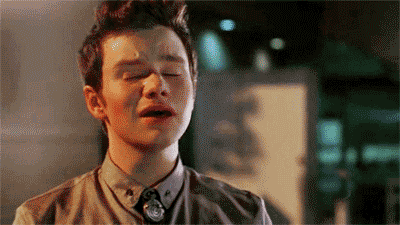 The characters were too real to the point of getting pissed, agitated, hurt (and all other kinds of emotions) on their behalf. I came to the point of hating Anna for doing drastic and sudden decisions, for hurting people around her, and for not thinking clear, BUT I GET IT. I understand her. Dante and Jude, the other two main characters of the story, played their roles in the best way possible.
Dante, the best-friend, the underdog, the person you will surely fall for and the one who will get your sympathy until the end. I cried with him, I joined him on his sadness and griefs, I fell in love with his personality and undying love. I reveled in his passionate affection towards Anna until the end and it was just beautiful.
Jude, the lover, the confused and self-discovering man, and the person who will play with your feelings. After the first part of the book, I became loyal to Dante and was determined for Anna and his ship to sail that I forgot about the existence of Jude. BUT when he's in the picture, he was screaming "I'll ruin your ship!" and everything went chaos. He has something about him that even if he's too confusing, you'll still love him at the same time.
I don't know how in the world did Christine Brae made it work for these characters to be likable and hateful at the same time, but it worked! The plot twists also made me pause for few minutes, let the information fully sink into my brain processor, and think, before I recovered and went back to reading again.
There was the most hurtful part where I literally dropped my phone (thank goodness not on the floor), and cried. And there were the saddest (and hurtful at the same time) parts where I cried, ached, got shattered into million pieces of shards, became wounded and broken — too afraid to never be whole again.
But in the end, I was granted with a great satisfaction, and I was left with a piercing and remarkable story to tell.
In This Life is a highly recommended new adult contemporary romance that I will surely reread in the future. I wish to tell so much more, but a single blog post is not enough. Congratulations Christine Brae for writing such a masterpiece!
Christine Brae is a full time career woman who thought she could write a book about her life and then run away as far as possible from it. She never imagined that her words would touch the hearts of so many women with the same story to tell. In This Life is her fourth book, and is set to come out on January 22, 2015.

When not listening to the voices in her head or spending late nights at the office, Christine can be seen shopping for shoes and purses, running a half marathon or spending time with her husband and three children in Chicago.

Christine's Social Media Sites
Fun Chat with Christine Brae and Tarryn Fisher
FOR US RESIDENTS ONLY
FOR PH RESIDENTS ONLY
INTERNATIONAL