Title: Windfall
Author: Jennifer E. Smith
Genre: Young Adult, Contemporary
Release Date: May 2nd, 2017
Publisher: Delacorte Press
Format: ARC
Source: Publisher
Purchase at: Amazon | Barnes & Noble | Book Depository | National Bookstore | Fullybooked
Let luck find you.

Alice doesn't believe in luck—at least, not the good kind. But she does believe in love, and for some time now, she's been pining for her best friend, Teddy. On his eighteenth birthday—just when it seems they might be on the brink of something—she buys him a lottery ticket on a lark. To their astonishment, he wins $140 million, and in an instant, everything changes.

At first, it seems like a dream come true, especially since the two of them are no strangers to misfortune. As a kid, Alice won the worst kind of lottery possible when her parents died just over a year apart from each other. And Teddy's father abandoned his family not long after that, leaving them to grapple with his gambling debts. Through it all, Teddy and Alice have leaned on each other. But now, as they negotiate the ripple effects of Teddy's newfound wealth, a gulf opens between them. And soon, the money starts to feel like more of a curse than a windfall.

As they try to find their way back to each other, Alice learns more about herself than she ever could have imagined…and about the unexpected ways in which luck and love sometimes intersect.
* Review *
I received an advanced reading copy from Penguin Random House International, in exchange for an honest review. This does not affect my opinion of the book, in any way.
I'm usually anxious when I'm about to read a book from a popular author. It's because, most times, instead of going along with the hype, it gives me the negative effect. Yeah, happened to me lot of times.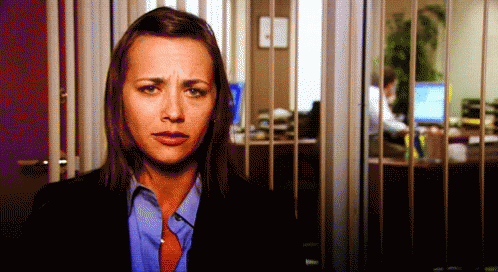 So, when I'm about to start my first Jennifer E. Smith book, knowing how successful her previous books are, I was feeling a mix of excitement and anxiety. But lo and behold, when I reached about only past 20 pages, I've instantly fallen in love with Smith's writing style.
Windfall tells the story of three best friends, Alice, Teddy, and Leo, and It's being told on Alice's voice. On Teddy's 18th birthday, Alice decided to buy him a lottery ticket as a birthday present. The next thing they know, Teddy is a millionaire!
Alice is in love with her best friend, Teddy, and Alice doesn't think that Teddy feels the same way. When Teddy won the lottery (huge thanks to Alice), everything started to change – well, in a way. The first thing that came into my mind when the "winning a lottery" was mentioned, was that, it will go in the head of the character who won. And I was right! It doesn't happen all the time, that's for sure, but it's pretty predictable.
Very contemporary… with more depth
I expected this book to be very mushy, fluffy, and light read, just like any other contemporary book I've read so far. You know, something that will make you roll on your bed at the middle of the night, because they finally kissed or something. While it didn't make me roll on my bed because they kissed or something, this is definitely a fluffy and light read… but with more depth on most parts about the life of Alice.
When it came to the part where Alice has to make choices for her life, or when she talks about her past, it was pretty relatable. Some parts were pretty dramatic, and if I'm a very emotional person, I'd probably cry my heart on those parts. Well, I did feel really emotional, but not to the point of tearing up.
The characters
I liked Alice's character. There are many protagonists who are just "okay" to me, because most times, they annoy the hell out of me. But Alice – this lady is just someone with a genuinely good heart. There are times when I feel like she's too kind (especially to Teddy), that makes her look like a weak character. But it's just her nature, and I understand that because I know people in real world who are like that.
Teddy on the other hand, is my least favorite character in all of Windfall characters. I mean, actually, he's never my favorite, and I hated his character for the most part of the book, and he's mostly the reason why I didn't rate this higher than my current rating. Teddy is the best friend whom Alice is in love with, and the one who won the lottery.
As I've mentioned, him winning millions of dollars immediately went to his head. When Alice tried to be a good best friend and tried to give him advice, he was a jerk, and I hated the fact that Alice still likes him even after his actions. I can write another two paragraphs of "why I hate Teddy McAvoy" but I'm afraid I'll spoil everything, so I'll just leave it like this.
The good thing is…
Teddy managed to redeem himself at the near end of the book. I'm still not a big fan of him, but I don't hate him just as much. He just fell short on my radar. If Smith developed Sawyer's character – that other guy who likes Alice – all the way through the story, I'll probably go cheer him for Alice. But Smith was really smart on Sawyer's existence. I managed to avoid building a strong attachment to Sawyer, enough to avoid a "second lead syndrome" and I thank Smith for that.
Lastly, Leo and his parents – I LOVE LOVE LOVE LOOOOOOVE LEO and his parents. You know, there is always "that" one character who saves the whole book – and that's Leo for me. Leo is Alice's cousin and partner in crime. Even Alice mentioned that Leo is the most sensible one among them, and I couldn't agree more! I also love Leo's parents, the people who raised Alice. They're cool!
Best friend relationship
To be honest, I have a soft spot for best friend relationships, and that didn't help at all. Most times, these best-friends-turned-to-lover relationships frustrate the hell out me *cough* Love, Rosie *cough*, but I still love them.
Final verdict
There are some situations where I cringed, mostly because of Teddy, but overall, I enjoyed my first Jennifer E. Smith. It's a very light, entertaining, and easy read that you'll enjoy reading on summers.
I'll definitely read more of Jennifer E. Smith books.
* My Overall Rating *

---